Our founder shares her current hair routine, go-to styling products and how to cultivate healthy happening hair.
Our founder Elle Macpherson might be known as The Body, but such a moniker could also refer to her infamously full, healthy hair. As a supermodel, Elle's locks have been subjected to countless hours of heat and styling, but her signature lustrous lengths remain strong and full of bounce.
To find out how she keeps her hair in top condition, we asked Elle for her best hair care tips, from her current routine and go-to products, to how she cultivates beautiful hair through wellness. And guess what? She share's how WelleCo's latest hair innovation is the next best thing for healthy, happening hair. Just two capsules daily. It couldn't be easier."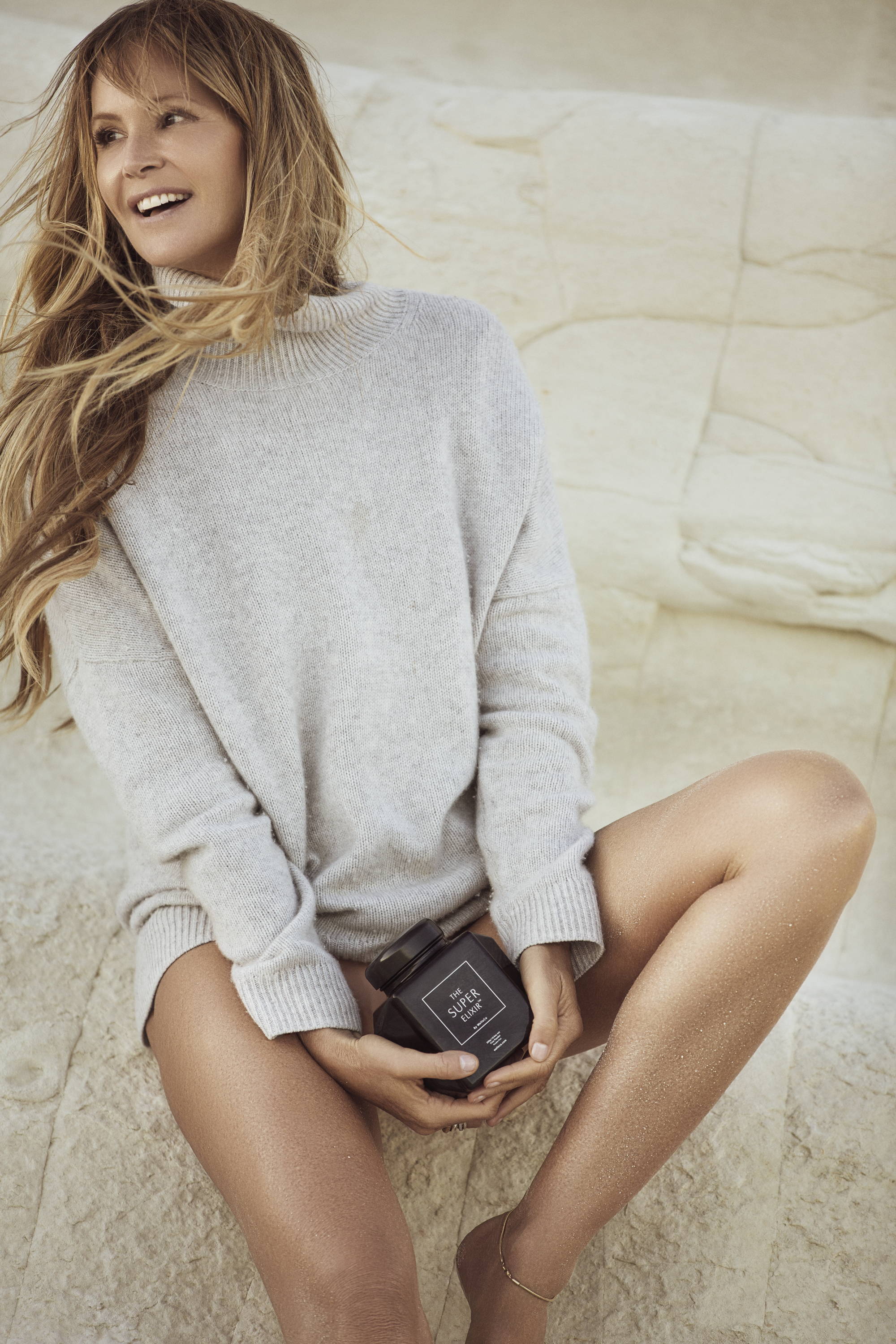 What was your hair like growing up?
I've always worn it long, even when I was younger. My mum used to threaten to cut it off if I behaved inappropriately. As a child, I wore a fringe. Mum used to cut it but it wasn't always straight, much to my horror!
Did you experiment with your hair as a teenager?
I remember putting Sun-In in my hair when I was 18, right before a Sports Illustrated shoot. It turned orange! I was mortified.
Best tip for a hair boost?
The best hair treatment is what you put inside your body. At the moment I am loving my natural, sexy, rock-n-roll vibe. My hair is healthier than ever, supported by The Hair Elixir. Just two capsules a day, it couldn't be easier. Our unique vegan formula contains a potent blend of proven ingredients to promote hair growth. The Hair Elixir thickens, strengthens and nourishes right down to the follicles to minimise hair loss and reduce breakage, while encouraging the formation of keratin and boosting your body with powerful minerals and adaptogens to fast-track growth.
Has anyone ever asked you to cut your hair for a shoot?
I once wore a wig for a Paris Vogue shoot. It was a pixie style that I loved but I've never had the courage to cut all my hair off. Maybe I'll just borrow a wig!
Any major hair disasters?
I've had plenty of hair mishaps, like getting my hair stuck in a brush while blow drying! So much got stuck that I actually had to cut it out of the brush. And once I got chewing gum stuck in a huge clump of hair – another cutting out operation! I then had to cut the other side of my head to match the shorter hair. It wasn't a good year while that grew out!
When did you start to really look after your hair?
My work means I'm often in front of the camera, so thick healthy hair is imperative. I've always tried to look after my hair and I've tried all kinds of treatments, like washing it in vinegar or beer for extra shine. A few years ago I noticed my hair had become quite dull and lifeless, but that all changed after I started taking The Super Elixir™. It's a fantastic foundation for hair health, plus it also helps to keep my skin looking clear and vibrant, strengthens my nails and supports my body for more energy, improved digestion and a more positive outlook on life.
How has your hair changed over the years?
I'm fortunate I have no greys – I think this is largely to do with my diet, state of wellbeing and genetics. I've recently returned to my natural hair colour, which is a little darker. I've found as I get older that my colour should be lighter but having darker hair without highlights is more flattering at the moment – my face isn't washed out and people tell me I look fresher.
Recently we launched The Hair Elixir. These incredible new capsules have restored the natural volume and thickness of my hair. Our Hair Elixir deeply nourishes right down to the follicles to grow longer and faster than ever before.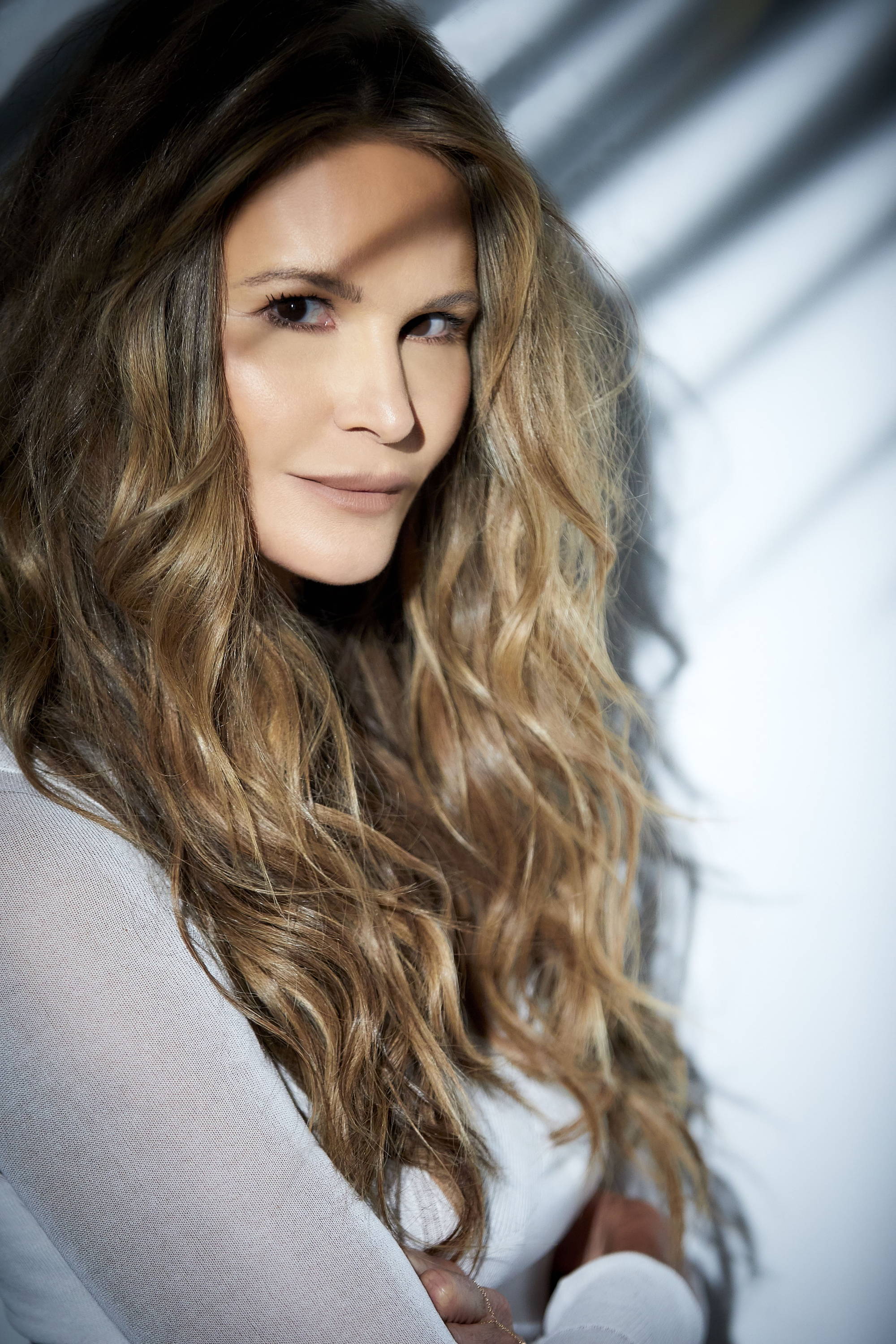 Where is your go-to for a colour and cut?
Dafne Evangelista at Dafne Beauty Lounge is the only person I trust when I'm at home in Miami. Dafne has a fantastic eye and knows exactly how to create a natural blonde, although at the moment we are having fun with darker, richer hues. I go to Josh Wood Atelier when I'm in London for colour and cut – he knows me so well and I can trust him to keep my look fresh, modern and natural, which for me means lots of texture and volume. As I don't have any grey hair, some maintenance for shine with a rich colour works well for me.
Favourite hair styling products?
Sam McKnight's products are amazing, and they smell incredible. My favourites are the Lazy Girl Dry Shampoo to refresh my hair between washes, and his Cool Girl Barely There Texture Mist – it's really lightweight, but it gives my hair lots of volume and body.
What's your typical hair care and styling routine?
I shampoo and condition every two to three days, and I usually air-dry my hair because I'm not very skilled with a blow-dryer! Also, it's great to give hair a rest and of course there is no need to waste environmental energy using a hair dryer unnecessarily. Once I've washed it, I put it up into a 'knot' on top of my head. When I take it down I get sort of a natural messy wave. When I go swimming, I'll slather on a hair mask, then put on a swim cap. And in the summer, I often walk around with wet-looking hair that has a treatment in it which I believe keeps it looking healthy.