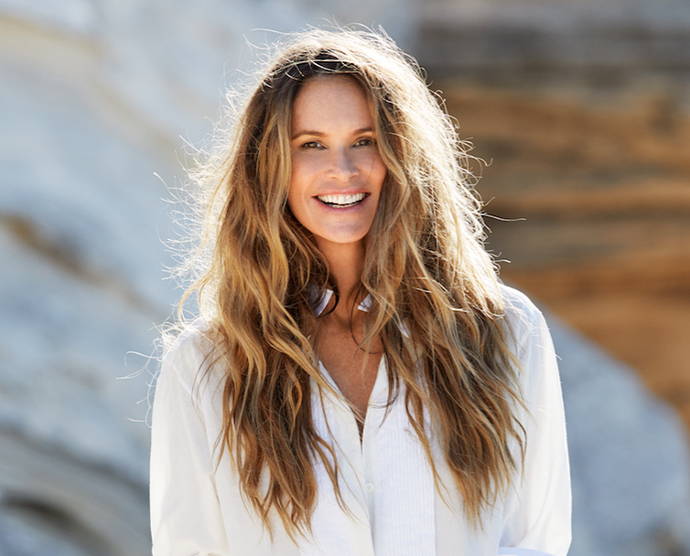 Here's what our founder eats in a day to live and feel well
I've become a morning person after years spent doing the early school run, so I'm usuallyawake by 6AM. I have a thermos of hot water with lemon and ginger beside my bed that I prepare the night before so I can drink it following my meditation.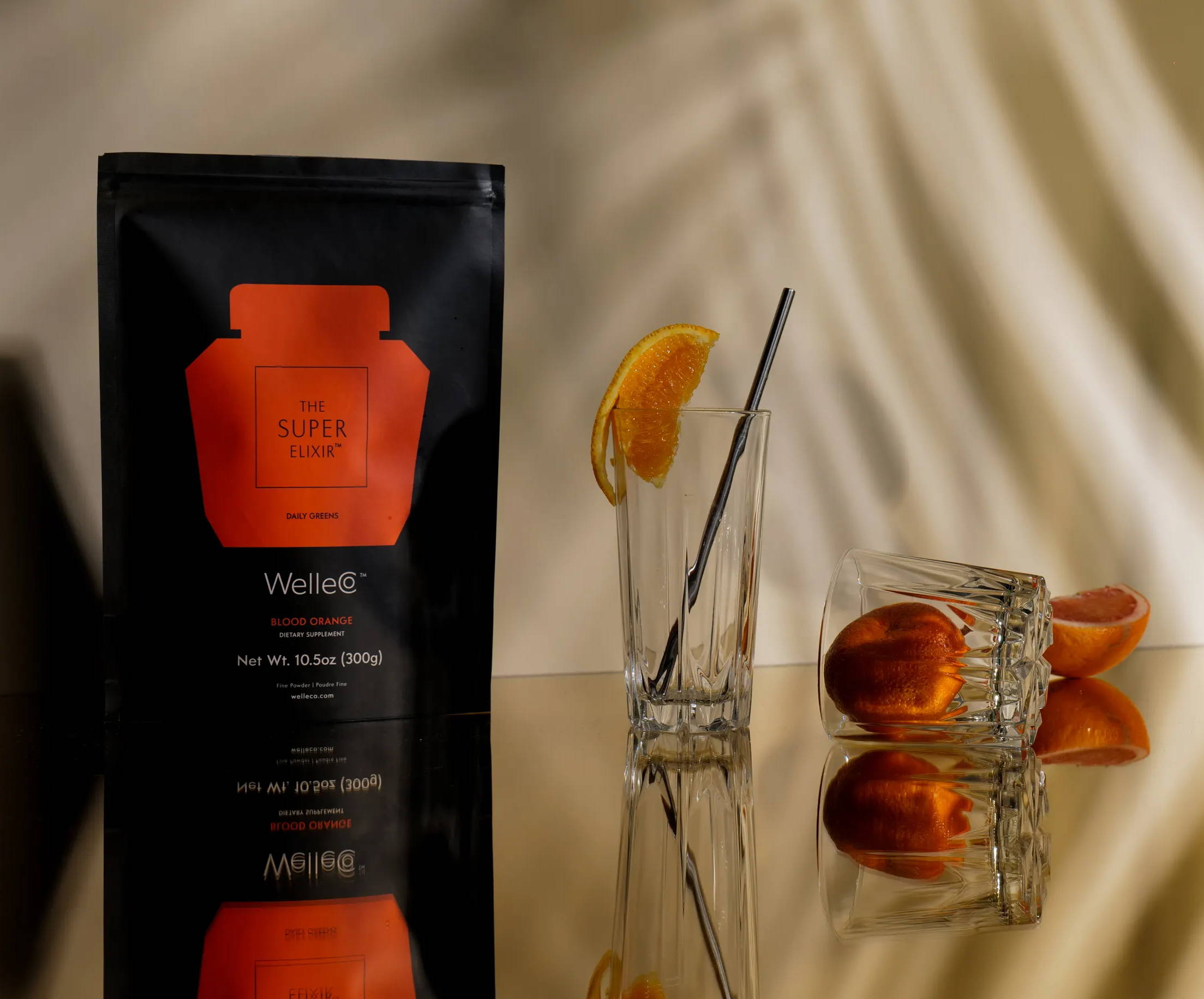 In the mornings, I kickstart my system with a wheat grass shot and green vegetable juice. I then fill my WelleCo Hydrator Bottle to the top with cold water, add a big scoop of The Super Elixir™ (it's probably more of a double dose) and have this before I eat my breakfast.
I'll have breakfast at around 11AM, which is usually one of my homemade chia puddings, or I'll blend WelleCo's Nourishing Protein in Chocolate with home-made almond or oat milk for a satisfying, delicious protein shake.
Before every meal I prime my gut with a teaspoon of Ion Biome, which also helps me feel focused with clarity of mind. For lunch, one of my go-to meals is a big bowl of nourishing, sprouted raw live greens (so much goodness). I'll take a handful of natural organic pea sprouts with another handful of natural organic sunflower sprouts, then add a pinch of broccoli, some alfalfa sprouts and half an avocado. I drizzle a mix of lemon juice, avocado and coconut aminos, otherwise I enjoy a tahini dressing – manuka honey, apple cider vinegar and a handful of sprouted seeds over the top.
I snack on The Super Elixir™ and Nourishing Protein (in Chocolate or Vanilla), in a smoothie or I make a mousse. I'll often blend half an avocado left over from lunch with the chocolate protein and water, which makes a delicious, creamy chocolate mousse. I also love Dr. Simone Laubscher's favourite snack, which is a scoop of the vanilla protein, a scoop of The Super Elixir™ Unflavoured and almond milk. Blitz it all together in a Nutribullet and you've got the perfect 3pm snack to help balance blood sugar levels when you feel a slump."⁠⁠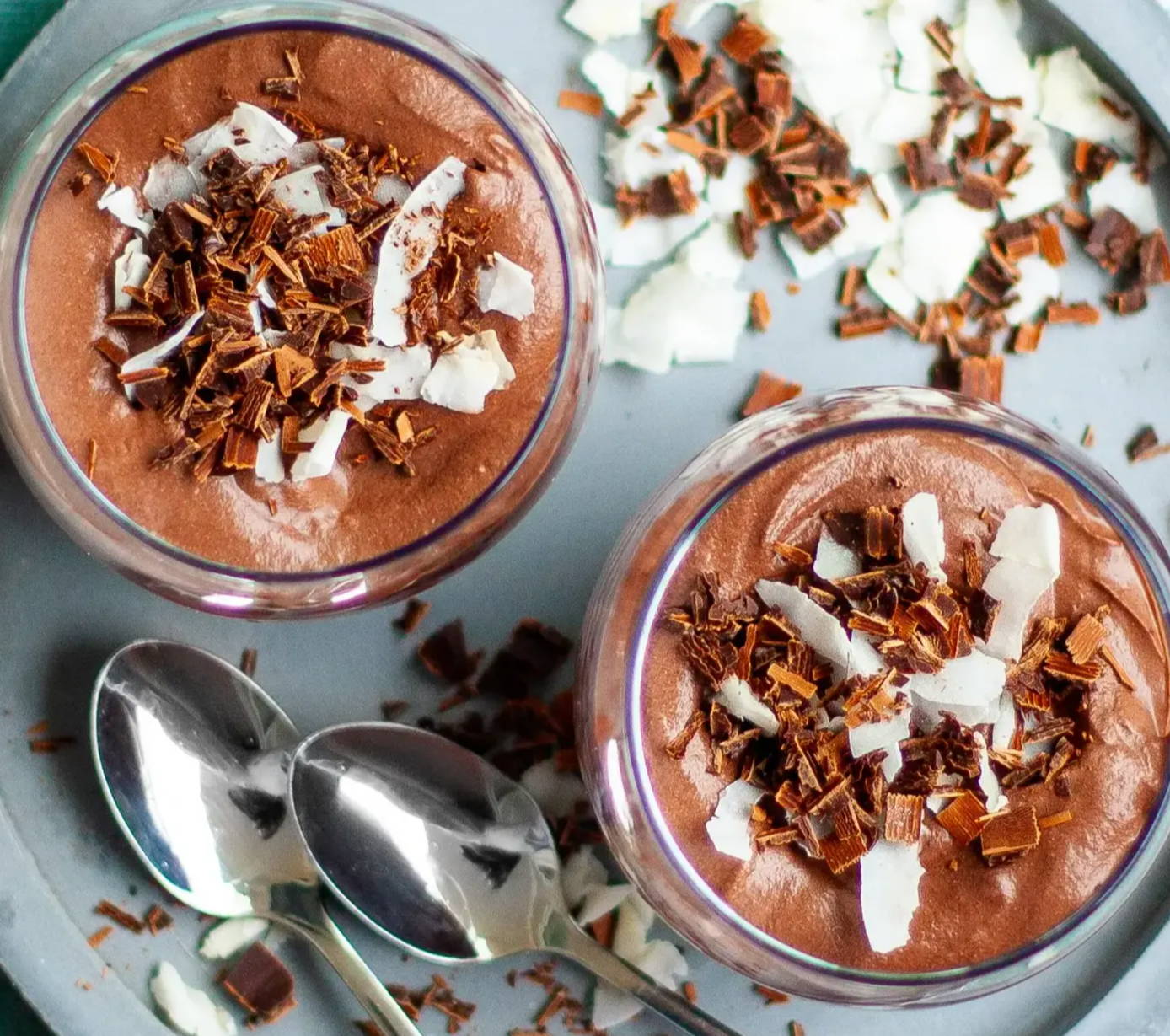 For dinner, I vary between vegetables, sprouts, beans, as well as nut cheeses, vegan pate, delicious vegan pastas and soups, and some sprouted bread or crackers.
I do have a sweet tooth, but thankfully having The Super Elixir™ and Nourishing Protein each day has really curbed my sugar cravings. If I am at a restaurant and it's a special occasion, I will usually opt for anything on the menu with chocolate. I also love vegan ice-cream, my home-made dark chocolate (I keep it in the freezer) and I have a soft spot for Miami's key lime pies.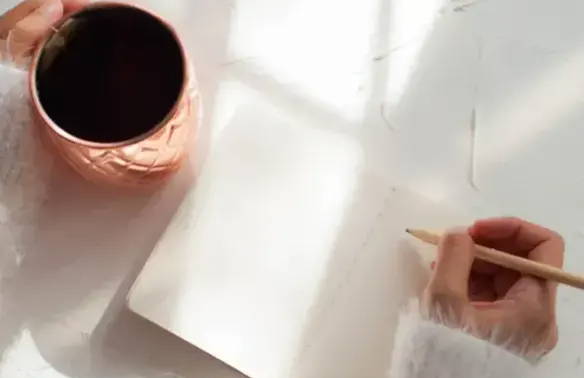 I wind down by making myself a cup of WelleCo's Sleep Welle Calming Tea to relax and quiet my mind before bed. I end my day with deep breathing techniques (the Wim Hof method is great) and writing a gratitude list (whilst wearing my nigh time blue light blocking glasses) – it helps set my subconscious to rest, restore and revive while my mind and body is asleep.  
Shop Elle's 3 Steps Welle