Coconut & Mango Chia Pudding
Get your fix of wellness and things that inspire us.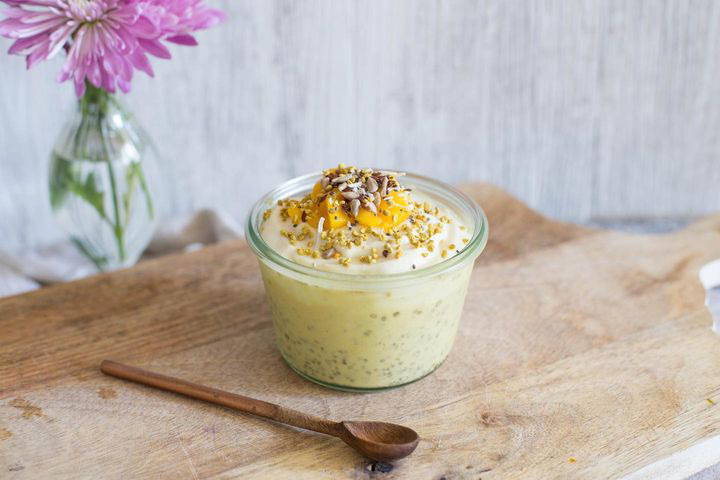 Created by WelleCommunity member @sophiebenbow, this chia pudding is filled with protein to enhance your energy levels, reduce bloating and support lean, strong muscles.
INGREDIENTS
2.5 cups of almond milk
1-2 Scoops Nourishing Protein Vanilla
2 fresh mangoes
1tablespoon of dessicated coconut
8 tablespoons of chia seeds
Toppings
Coconut yoghurt
Fresh mango
Nut butter
Nuts and seeds
Coconut flakes
Maple syrup
METHOD
Add your almond milk, protein powder and the flesh of 1 mango to a high speed blender and blend.
Add your mixture to bowls along with the chia seeds. Stir well. Cube half a mango and add the cubes to the mix. Leave for at least 2 hours or overnight.
Top with coconut yoghurt, the remaining half of fresh mango flesh, nuts, seeds, nut butter and maple syrup. Enjoy!
Recipe and image credit: @sophiebenbow