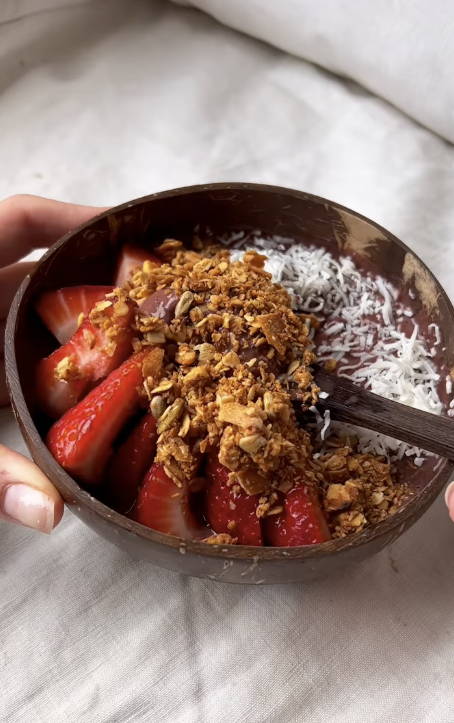 Enjoy this Choc Berry Protein Bowl recipe from WelleCommunity member, @thefitfeast⁠ using our Chocolate Nourishing Protein, The Super Elixir™ and The Collagen Elixir.⁠ The perfect brekafast for those warm summer mornings, kick-start your day the right way.
SMOOTHIE INGREDIENTS
1 frozen banana
1/2 cup frozen mixed berries
1 tablespoon cacao powder
1 tablespoon chia seeds
1 scoop Nourishing Protein Chocolate
1 teaspoon of The Collagen Elixir
1 tablespoon of The Super Elixir™
1 tablespoon peanut butter
1/4 cup almond milk
TO TOP
Granola
Strawberries
Shredded coconut
Honey
METHOD
Blend all smoothie ingredients in a blender until thick and creamy.
Pour into a bowl and top with whatever you like!My favourites are strawberries, coconut, granola and honey.
Devour!
Recipe and image credit: @thefitfeast