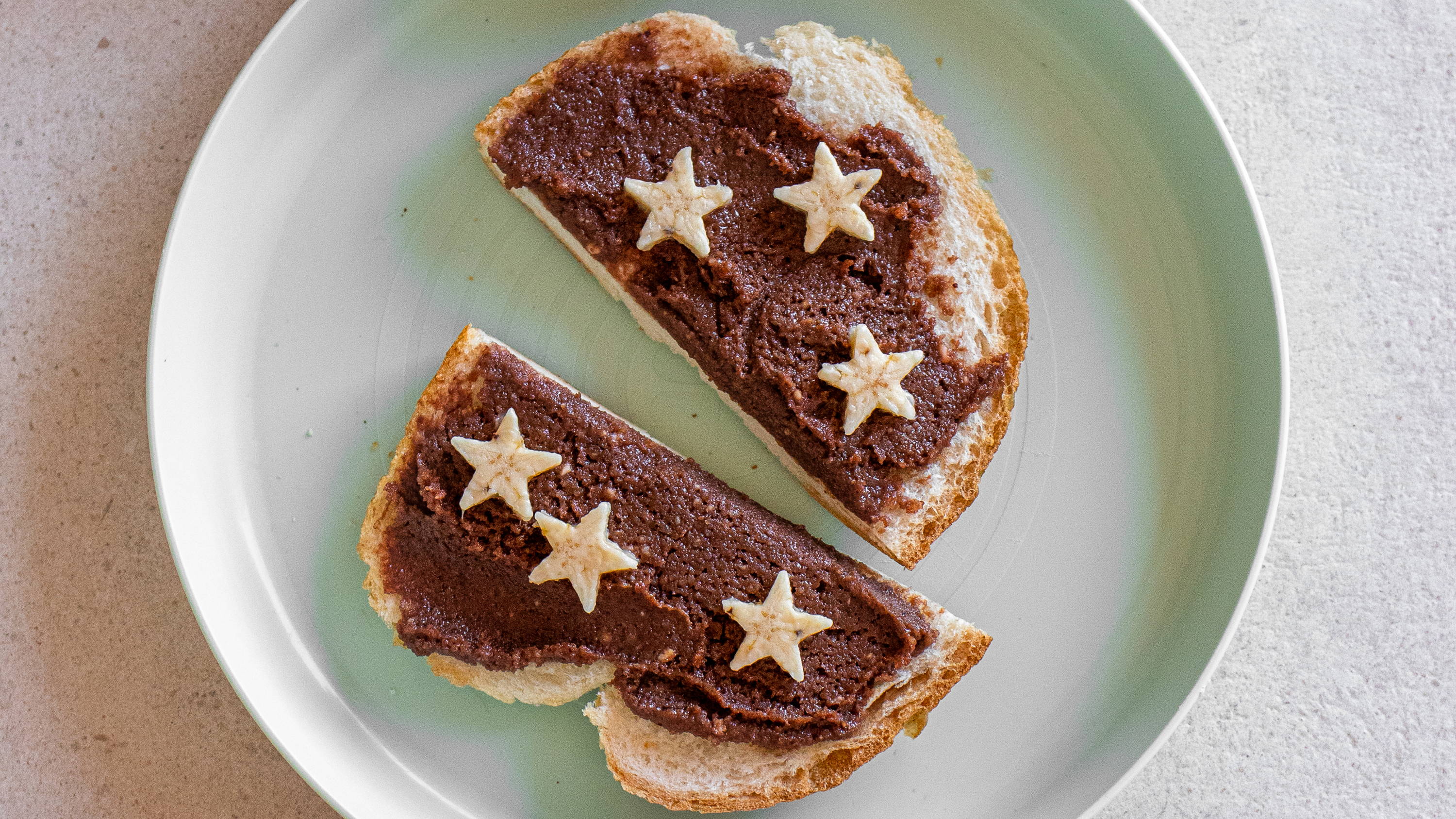 Try this yummy choc-nut toast topper
Who knew something that tastes so delicious could be so nutritious? Try this kid-friendly breakfast or snack from WelleCommunity member Food Design Studio.
INGREDIENTS 
2 scoops WelleCo's The Super Kids Elixir + Protein*
1 and 1/2 cups unsalted hazelnuts
1/4 cup vegan dark chocolate (70% dark chocolate is usually vegan), melted and cooled to room temperature  
1 cup coconut milk from a can  
1/2 cup maple syrup  
Pinch of salt  
METHOD
Preheat oven to 180 degrees bake.  
Line a large baking tray with parchment paper. Sprinkle the hazelnuts over the baking tray and roast in the oven for 10-15 minutes.  
Allow the hazelnuts to cool to room temperature. Place the hazelnuts in the middle of a clean tea towel or piece of fabric and bring all four corners together. Use your hands and roll the hazelnuts in the towel together to remove the skins.  
Discard the skins and add the hazelnuts to a food processor or high speed blender.  
Add the remaining ingredients to the food processor or blender and blend until well combined, scraping down the sides as needed.  
If the mixture is too dry for your style of food processor or blender, add more liquid. Warm water can help to thin out the mixture.  
Transfer the hazelnut spread to an airtight jar or container and store in the fridge for 4-6 days.  
SERVES 1 MEDIUM JAR (HALVE THE MEASUREMENTS TO MAKE A SMALLER BATCH IF PREFERRED)
*Please note, adding this product to hot or boiling foods/drinks may impact the efficacy of some ingredients such as the probiotics and vitamins.