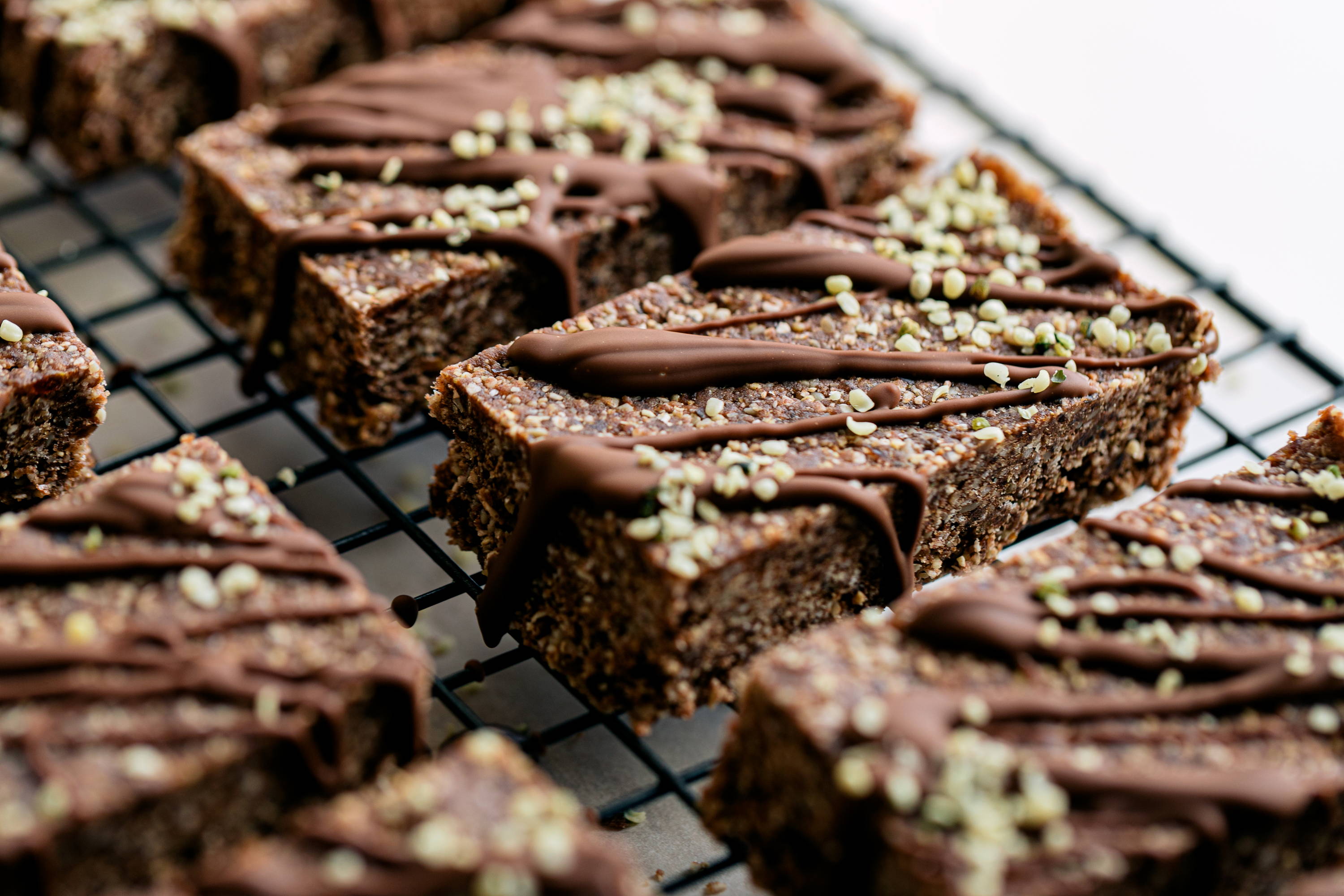 The ultimate healthy treat
Need a healthy snack for your little ones? This nutritious protein bar from WelleCommunity member Gather + Feast is nut-free, sugar-free, dairy-free, and vegan (and only takes 15 minutes to make!).
INGREDIENTS
BARS
4 scoops WelleCo's The Super Kids Elixir + Protein
120g (2 cups) shredded coconut toasted (you could also use desiccated or flaked coconut)
80g (1 cup) rolled oats
70g (1/2 cup) sunflower seeds
30g (1/4 cup) hemp seeds (optional)
350g pitted Medjool dates, roughly 16-18 (or use packet pitted dates soaked in boiling water for 30 minutes, then drained)
1 tablespoon vanilla extract
1/2 teaspoon sea salt flakes
120g (1/3 cup plus 2 tablespoons) hulled tahini (you could also use almond, cashew, or peanut butter)
TOPPINGS (OPTIONAL)
80g vegan milk chocolate or dark chocolate, melted
1 tablespoon hemp seeds
METHOD
In a food processor, add the coconut, oats, sunflower seeds, hemp seeds, dates, vanilla, salt, tahini, and WelleCo The Super Kids Elixir + Protein.
Pulse and blend the mixture until fine crumbs form. Continue blending the mixture until the crumbs begin to stick together at the bottom of the mixer. The mixture is ready if it holds together when pressing it in your hands.
Pour the mixture into a paper-lined 27cm x 17cm brownie pan. Press the mixture down firmly and thoroughly with your hands. Once set, this helps to hold the bars together and creates a delicious dense texture.
Place the pan into the freezer for a few hours to set (or leave overnight). Remove the pan from the freezer and slice the mixture into bars or small squares. Drizzle with melted chocolate and sprinkle with hemp seeds (optional).
Store in the fridge for up to 2 weeks.
SERVES 12-24