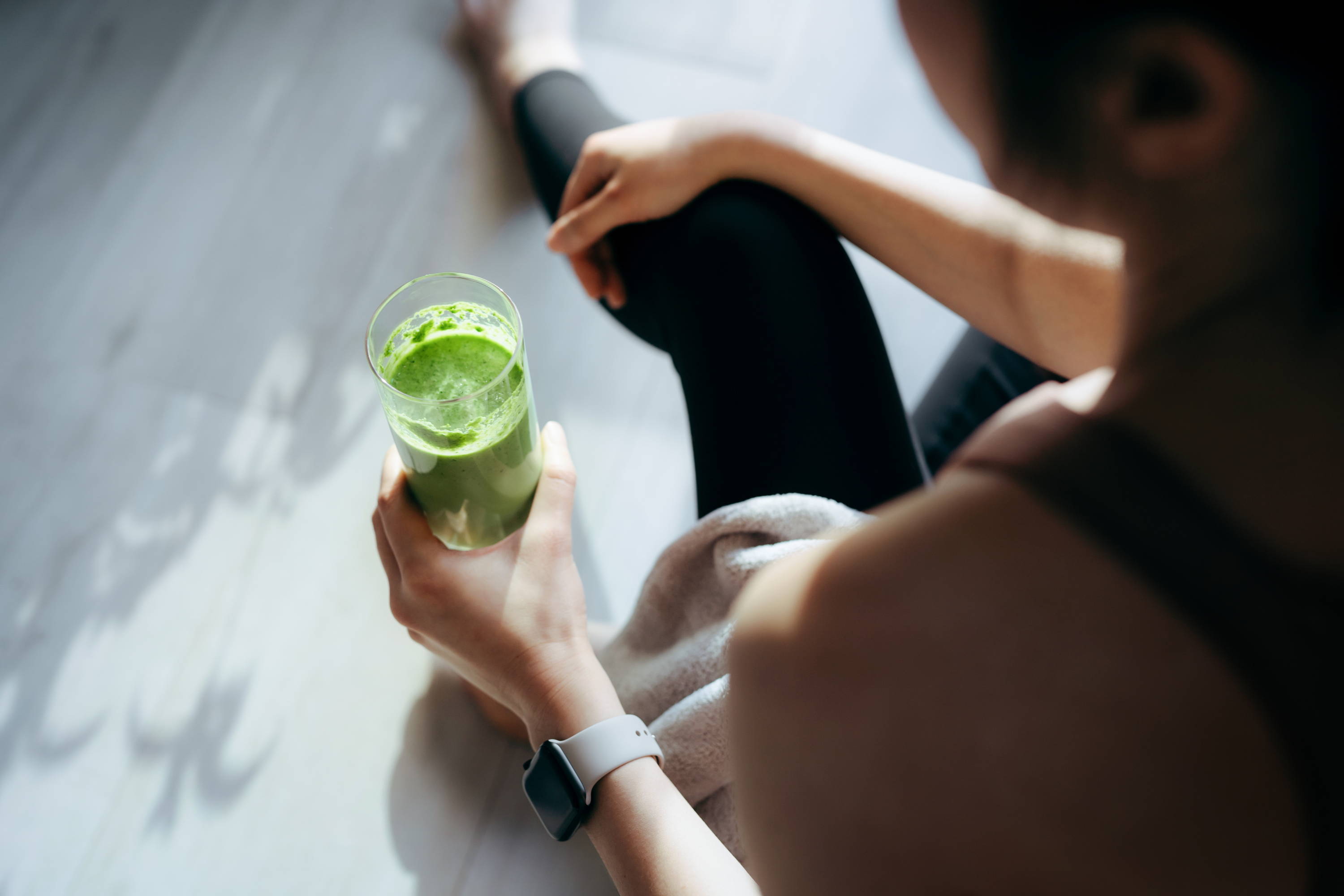 Easy ways to incorporate nourishing goodness into your diet
We all know by now that greens are an essential part of your diet. They're packed with important nutrients, such as vitamins, minerals, and fibre, which your body needs in order to feel and function at its best. Leafy greens are also said to benefit everything from your eyesight to your cardiovascular health, so packing your plate with the good stuff really is worth it.
But for some, eating enough greens can be a struggle. It might be that you don't enjoy the taste, or perhaps you just aren't able to incorporate as much as you'd like into your meals. Thankfully, there are some techniques you can try to get more nourishing greens into your everyday life.  
Here are a few of our top tips.
Take a daily super greens supplement (that tastes good)
Looking for the simplest, most streamlined solution for fitting more greens into your everyday? A daily supplement that's packed with potent greens is undoubtedly the easiest option. WelleCo's collection of Elixirs, including our iconic powder The Super Elixir™  and our latest skin-loving capsules The Skin Elixir, were formulated to deliver your daily dose of premium greens in a single serve.
Each Elixir contains all the greens you need to thrive, as well as a whole host of supporting ingredients, such as probiotics and antioxidants, to balance your body from the inside out. Simply add two teaspoons of The Super Elixir™ to water – we love the Blood Orange flavour, which tastes like a zesty soft drink, or try Lemon And Ginger for an invigorating twist – and shake, then drink!  
Taking two capsules of The Skin Elixir, our new convenient greens skinnovation, also offers extra support with a formula specifically designed to target the skin. Enjoy your capsules in the morning with breakfast to support your glow from soul to skin.
Blend your greens into a smoothie
Having a green smoothie is one of the most effective ways to dial up your veggie intake without extra effort. Try adding spinach, kale and cucumber into your smoothie, and other forms of fruit – such as banana, mango or pineapple – to disguise the greens taste if it isn't to your liking.  
Of course, you can also add in your favourite flavour of The Super Elixir™ to provide total support for all 11 systems of the body, from your immune and digestive systems to your hair, skin and nails. If you're not into the taste of greens but still want all the nutrients, try WelleCo's Unflavoured option, which is a subtler flavour that's perfect for smoothies.  
Sneak your greens into pasta sauce
Not a fan of greens, but love pasta? You can actually combine the two by sneaking pureed vegetables into the pasta sauce of your choice. It works best with tomato-based recipes – think a big, steamy bowl of bolognaise – but some veggies will also work for creamier options. In such a case, opt for greens that are relatively tasteless, such as spinach or zucchini.
For a healthy alternative to traditional pasta and extra greens, you could also swap the pasta itself for zucchini noodles. Making such a switch will provide a lighter option filled with green goodness that still tastes like a delicious pasta dish.