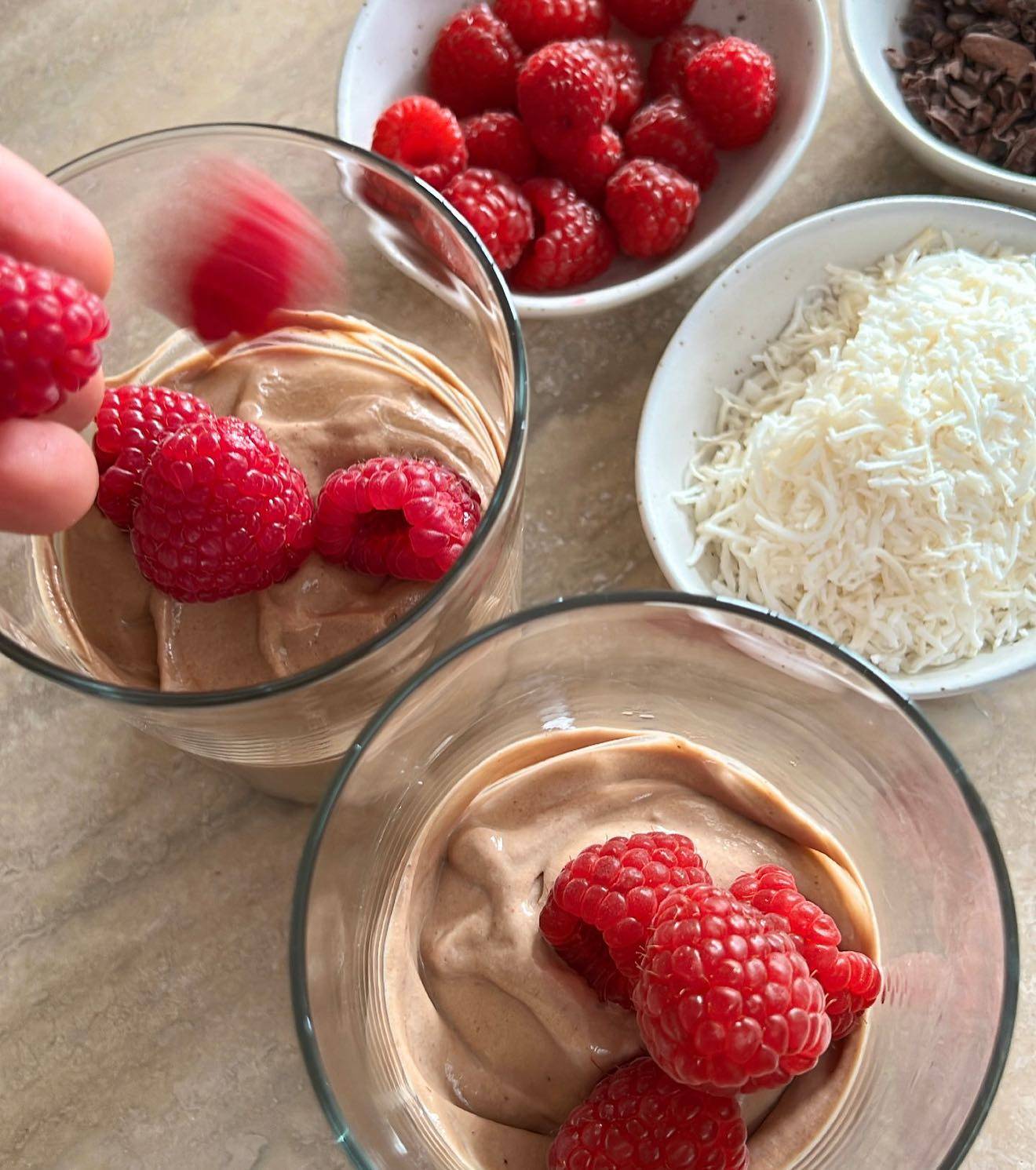 Created by WelleCommunity member @vitaminb_nutrition - this sweet treat is perfect for a healthy breakfast, afternoon snack or dessert.
INGREDIENTS
1 serve of coconut yoghurt, greek yoghurt or normal yoghurt
1 scoop WelleCo Nourishing Protein in Chocolate (alternatively you can use vanilla protein + 1 tablespoon cacao powder)
1 teaspoon WelleCo The Collagen Elixir
T O P P I N G S
I use fresh raspberries, shredded coconut and cacao nibs
Dietaries: GF
Serves: 1
METHOD
Combine all ingredients into a bowl and mix until evenly combined.
Transfer mousse into a glass and top with whatever you like. Enjoy!
NOTE: Coconut yoghurt is much smoother and not as thick as normal yoghurt - just depends on your preference.
Recipe and image credit:@vitaminb_nutrition