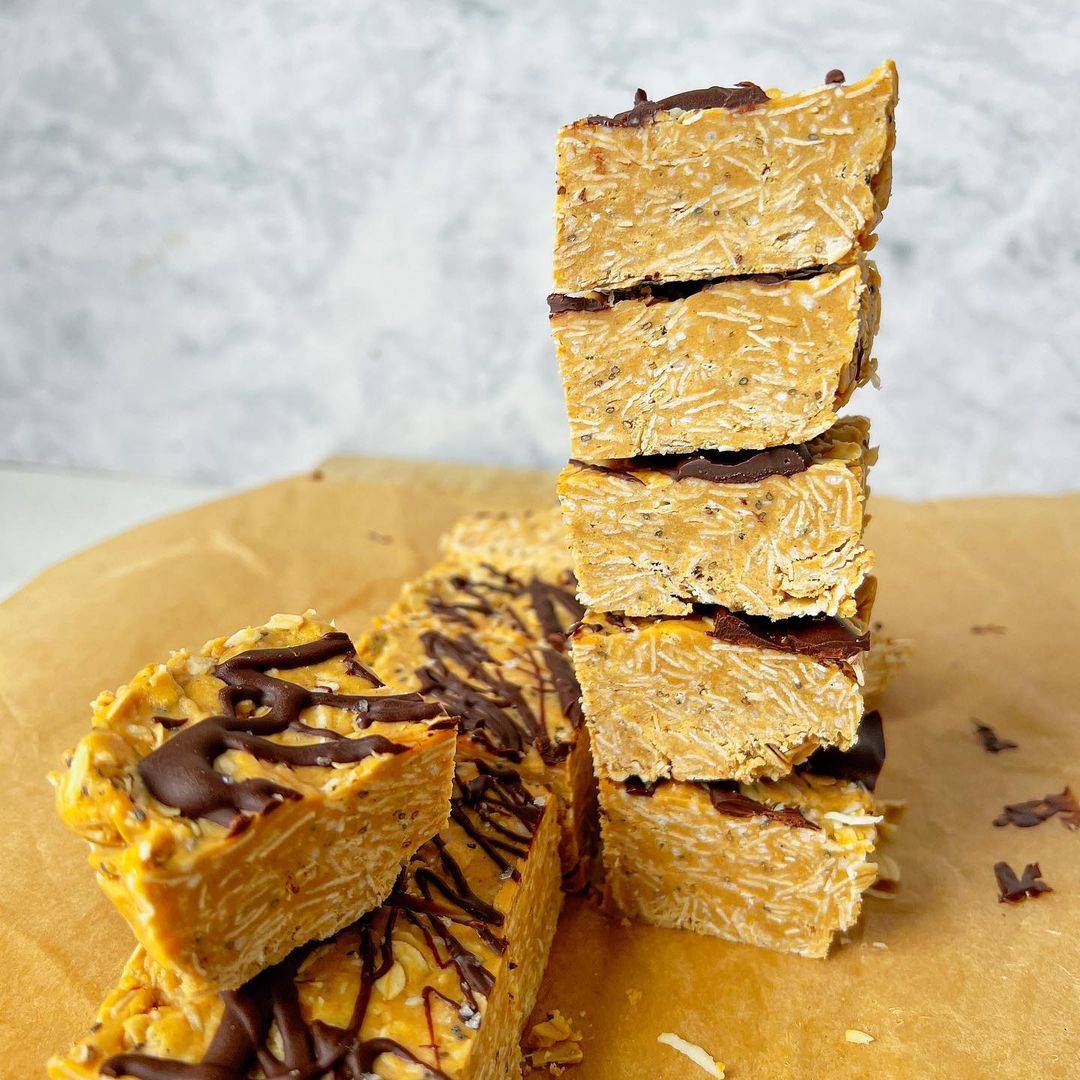 Chocolate Oat Protein Bars
Created by WelleCommunity member @thefitfeast, these little treats are filled with all the good things we love. Packed full of chocolate, peanut butter, protein and coconut - these protein bars are actually good for you!
INGREDIENTS
1/2 cup peanut butter
2 tablespoons coconut oil
1/4 cup of maple syrup or honey
1 teaspoon vanilla
1 cup of oats
1/2 cup Nourishing Protein Vanilla
2 tablespoons chia seeds
1/3 cup shredded coconut
1 squares of dark chocolate
METHOD
Heat the peanut butter, coconut oil, maple syrup and vanilla in a small saucepan on low heat until smooth and creamy.
Allow to cool slightly, then stir in protein powder.
Add oats, chia seeds and coconut and stir well.
Pour into line loaf tin and press down evenly.
Melt your chocolate squares and drizzle over the top of the bars.
Allow to set in freezer for 1-2 hours, before cutting into bars.
Store in airtight container in the freezer.
Recipe and image credit: @thefitfeast