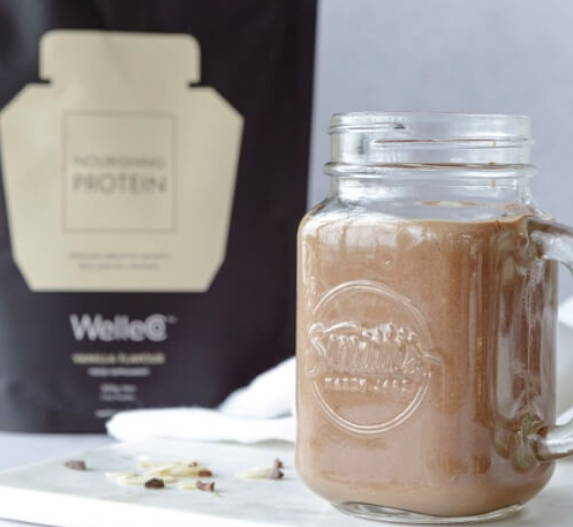 The ultimate post-workout smoothie.

Created by Karen Koramshai, this decadent, yet healthy smoothie is packed with potassium from the bananas, flavonoids from the cocoa and collagen to give your skin an extra boost.
I N G R E D I E N T S
3 bananas - cut into chunks and frozen overnights
1 scoop WelleCo Nourishing Protein
2 tablespoons almond butter
1 tablespoon raw cacao powder
1 scoop WelleCo The Collagen Elixir
1/4 teaspoon vanilla extract
400ml unsweetened almond milk
Serves:2
Dietaries: Vegan
M E T H O D
Starting with the almond milk, add everything to a high powered blender and blend until smooth.