Welle Intentioned 30 Day Programme
The Super Elixir Greens 4pc set featuring Lemon & Ginger and Digital 30 Day Guide
Currently Unavailable
Click here to be notified by email when Welle Intentioned 30 Day Programme becomes available.
Through her personal wellness journey, WelleCo Founder Elle Macpherson discovered that the body can heal itself with the right nutrients, environment, heart and spirit. The Welle Intentioned 30-Day Programme was created to encourage this journey through the WelleCo foundation product, The Super Elixir Greens, and supplementary information and tools that support overall optimal health and wellbeing.
Limited Offer Pricing of £90 (a £92.50 value)
Unlock complete access to Elle's Welle Intentioned experience by registering online.
For complete access to Elle's Welle Intentioned experience: simply scan the QR code provided with your set, complete your registration & begin The Programme.
To scan with iPhone: Just use your camera! Focus the camera lens on the code and a notification bar will pop up at the top of the screen, tap to launch and sign up.
To scan with Android: Launch Google Assistant by long pressing on the Home icon or say "OK, Google," then tap the Google Lens icon at the bottom right, scan and sign up, or download a dedicated QR Code Reader app.
Having trouble? Access The Programme here.
THE SUPER ELIXIR™ is a daily health supplement formulated using a combination of 40+ naturally derived ingredients, including wholefoods, herbal extracts, vitamins, minerals and probiotics. Created by Dr Simone Laubscher PhD, it helps support overall gut health, provides immune support, enhances energy, and helps support the appearance of healthy skin, and stronger hair and nails in a delicious daily tonic that tastes like fresh Lemon and Ginger.

+ Horsetail Herbal Extract for its natural silica content, which helps support the production of healthy connective tissue, and the formation of collagen for skin, hair and nails health.
+ Acai, Pomegranate and Grape Seed Powders for their antioxidant properties, to assist with reducing free radicals in the body and healthy skin.
+ Shiitake and Maitake Mushroom Extracts are combined to help maintain immune function and are a source of fibre, B vitamins and amino acids.
"By taking my SUPER ELIXIR Greens and making small lifestyle changes in line with the 7 Pillars of Health and Wellbeing, I realised I could heal my body from the inside out."
Made in Australia from imported and local ingredients. We source only the finest quality local and imported ingredients from our trusted suppliers.
THE SUPER ELIXIR™ Greens in Lemon and Ginger
Proprietary Gut Blend: Fructooligosaccharides (FOS), Linseed Meal Powder, Psyllium (Plantago asiatica) Husk Powder, Lactobacillus Acidophilus, Bifidobacterium Bifidum, Bifidobacterium Lactis, Bifidobacterium Longum, Dandelion (Taraxacum officinale) Leaf Extract. Whole Food Greens Blend: Organic Whole Leaf Barley Grass (Hordeum vulgare) powder, Organic Whole Leaf Wheat Grass (Triticum aestivum) powder, Organic Whole Leaf Alfalfa (Medicago sativa) powder, Spinach Whole Leaf (Spinacia oleracea) powder, Organic Spirulina (Cyanobacteria) powder, Broccoli (Brassica oleracea) flowering tops powder. Super Elixir Complex Blend: Apple (Malus pumila) Fruit Powder, Lemon (Citrus limon) Fruit Powder, Grapefruit (Citrus paradisi) Powder, Goji Berry (Lycium barbarum) Fruit Extract, L-Glutamine, Carrot (root) Powder, Acai Berry (Euterpe oleracea) Fruit Extract, Pomegranate (Punica granatum) Fruit Powder, Calcium Citrate, Papaya (Carica papaya) Fruit Powder, Beetroot (Juice) Root Powder, Grape Seed Extract, Kelp Extract, Magnesium Citrate, Milk Thistle (Silybum marianum) Seed Extract, Siberian Ginseng (Eleutherococcus senticosus) root Extract, Zinc Gluconate, Maitake Mushroom Extract, Shiitake Mushroom Extract, Green Tea (Camellia sinensis) Leaf Extract, Turmeric (Curcuma longa) Root Extract, Aloe Vera (Aloe barbadensis) Leaf Extract, Horsetail (Equisetum arvense) Herb Extract, Copper Gluconate, Betacarotene, D-Biotin, Selenium Methionine. Other ingredients: Natural flavours, Gum Blend (Guar Gum, Gum Acacia, Xanthan Gum), Xylitol, Pectin, Steviol Glycosides.
The set includes:
THE SUPER ELIXIR™ GREENS in Lemon and Ginger is a supplement formulated using naturally derived ingredients including wholefoods, herbal extracts, vitamins, minerals and probiotics
PH TESTER KIT containing pH test strips to track your pH balance and maintain optimum wellbeing
WELLECO RECIPE BOOK for delicious food-spiration
HYDRATOR BOTTLE to make taking your SUPER ELIXIR GREENS easy on the go
On waking: Take your Super Elixir Greens and observe your intention daily at WelleCo online. You've got this! Just 2 heaped teaspoons or 10g into your Hydrator Bottle with filtered water, coconut water, almond milk or blitz into a smoothie for the smoothest consistency. We recommend you take each morning or during the day, not at bedtime.
Throughout the day: Observe your intention. When you join the programme, you can access Elle's 30 days of Intentions and learn The WelleCo Pillars of wellbeing by scanning the code provided with your set and completing your registration.
How to track your pH: First thing in the morning, dip litmus paper briefly into small amount of urine. Compare result with the pH colour chart inside the box.
Goods are dispatched from the UK via Royal Mail. Shipping costs will be displayed during the checkout process along with any applicable local taxes for orders being delivered within the UK or EU. For orders being delivered outside of the UK or EU, taxes, duties and fees may be levied by your local authorities and are entirely the purchaser's responsibility. At time of dispatch, we will send you a Shipping Confirmation email including your tracking information. Our processing and dispatch process starts from the moment we get credit card or PayPal authorisation and verification. Once the order is accepted and the stock is available, we aim to process and dispatch your order within 1-2 business days, Monday through Friday.
Food Supplement with Sweetener.
Allergens: May contain traces of soy, dairy and tree nuts as product is processed in a facility handling those ingredients.
Storage: Transfer powder to caddy or leave in refill pouch. Ensure packaging is sealed properly and stored below 30ºC in a cool, dry place.
Use: This product is not to be used as a sole source of nutrition and should be consumed in conjunction with a nutritious diet and an appropriate physical training or exercise program.
Notices: This product should be consumed with at least a full glass of liquid.
WARNING: Not suitable for children under 15 years of age or pregnant women. Should only be used under medical or dietetic supervision. Keep out of reach of children. Don't exceed recommended daily serve.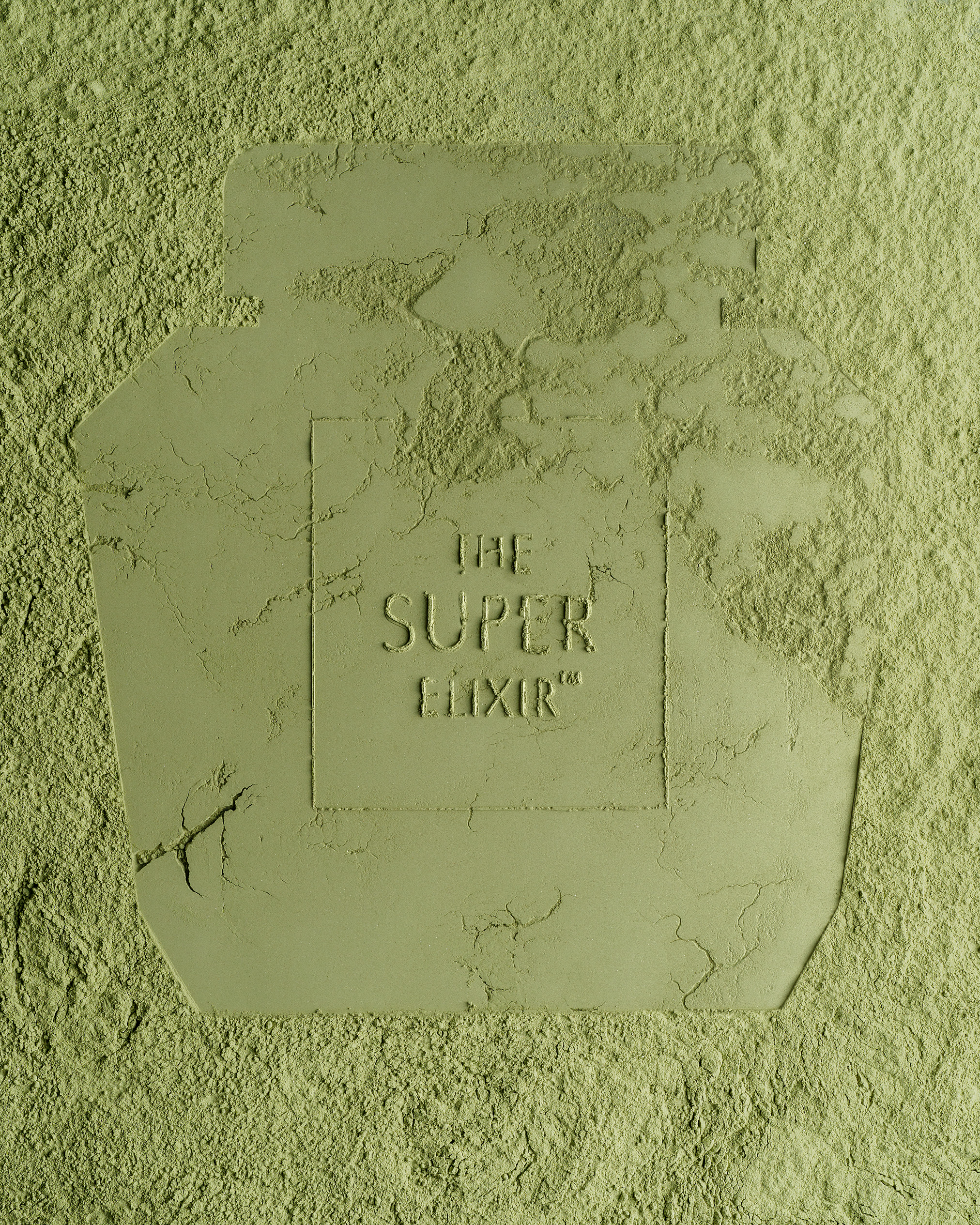 DIRECTIONS
Just 2 teaspoons a day
Mix 10g (2 tsp) of powder daily in Hydrator Bottle with your liquid of choice and shake well. Drink soon after mixing as the fibre content will swell if left.
DOSAGE
101